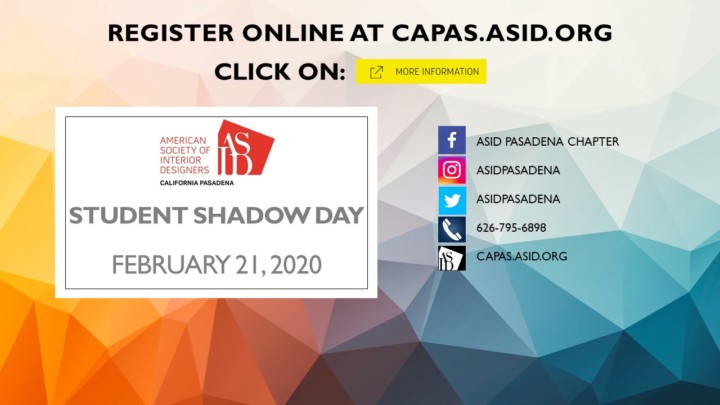 Sign-up for Student Shadow Day!
Description
Dear Students sign-up here to experience life as a designer for a day!
Spend a day with an ASID Designer to experience what they do on a daily basis!
Dear Colleagues;
Remember when a Professional reached out to mentor you? Now is your chance to provide guidance and direction to a young merging professional.
On February 21st the Pasadena ASID Chapter is coordinating a Student Shadow Day. Please consider committing to a day with an intern.
Some things that you might do for a day with a Design Student:
Introduce them to your colleagues
Take them to a job site, vendor or showroom
Give them a tour of your office
Share some of your experiences
Give them info about relevant websites or books etc…
Take them out for coffee or lunch
Walk them through the process of a project from RFP to completion
Give them a chance to do a Q&A